Sprinkler Controllers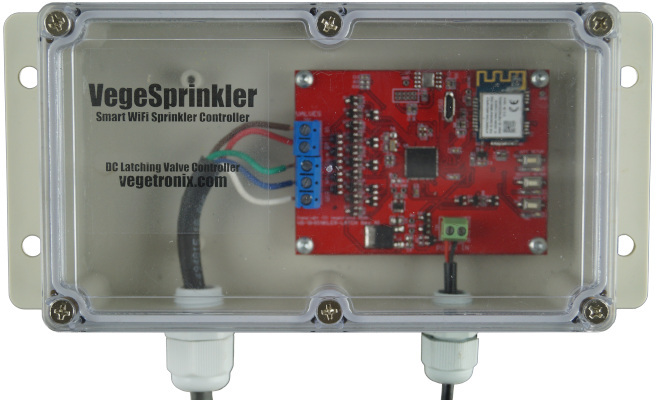 VegeSprinkler-Latching
Save water, power and money. With the WiFI Latching Sprinkler Controller (VegeSprinkler), you can stop wasting expensive water and electricity. The beauty of this sprinkler controller is that it will quickly pay for itself as it only uses the precise amount of water that your lawn and plants need.
The VegeSprinkler uses distributed cloud based sensors.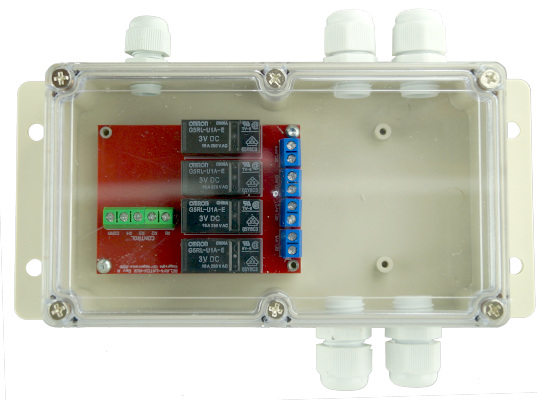 Auxiliary Relay Box
Latching valves and latching relays are controlled in the same way. To change their on/off state you merely send them a very brief 50 ms pulse. Our Auxiliary Relay Box takes advantage of this, allowing you to control anything with your VegeSprinkler Latching Valve Controller. You can turn on or off pumps, fans, lights, valves - anything electrical. You can also control different devices with the same box.