Save Thousands in Nursery Costs by Cloning your Plants Order Now
The Ultimate Plant Cloning Cup
The Ultimate Plant Cloning Cup - Save Thousands
The Ultimate Plant Cloning Cup Features
Propagate existing plants at no cost.
Eliminates buying expensive plants from nurseries.
Keeps the roots dark so they grow better.
Eliminates algae build up.
Keeps the plant vertical, rather than slouched over.
Easy to remove lid prevents moisture evaporation.
Elevates the root for better water flow, and root growth.
Can be used with moisture sensors, to get low-water alerts from Vegecloud.
Aesthetic design allows you to grow your plant on a window sill.
The cups are stackable to save space, and wont stick together, when you pull them apart.
The Ultimate Plant Cloning Cup Applications
Greenhouse plant propagation
Experimentation
Educational and home schooling projects
Indoor gardening
Office gardening
Crop steering
The Ultimate Plant Cloning Cup Details
Save thousands of dollars, by cloning your own plants without even having to buy seeds. Imagine the satisfaction you'll feel when you've mastered plant cloning and propagation. You'll be able to clone and propagate your favorite plants, and give them to friends and family.
Plant cloning works in the same way that strawberry plants propagate by putting out runners. You merely need to clip a plant branch, and place it in water or moist soil for roots to form. Growth hormone can also be used to increase your success rate.
Don't Do it the Old Fashioned Way
When cloning plants most people try to use a glass of water to sprout roots. This approach has several problems. Roots need darkness to grow, but unfortunately glass lets light shine on the roots. Light can cause algae can grow over time. Because there is no support on a class, plants lean over and look bad. Because there is no lid on a glass water can evaporate, and if you're not paying attention to the water level, you'll kill your new plant.
Why the Ultimate Plant Cloning Cup is Different
We've optimized the cup in every way. The cup is made of black opaque material so that roots are in the dark and to prevents the growth of algae.
We've designed a split easy to remove lid, that doesn't damage the plants roots when you remove it, and prevents the water from evaporating. The spit lid makes refilling easy.
The lid with works together with a specially designed cup at the bottom, to keep your plants upright and beautiful. The bottom cup feature also elevates the plant to foster better root growth.
Cups are stackable to conserve space, and wont stick together when you pull them apart because we've put 4 bosses around the inside of the base.
Your Plant Can Notify You it's Thirsty
We've included a slot in the lid to allow you to insert a Vegetronix VH400 moisture sensor, which we're using as a water level sensor. If you hook the sensor to a Vegehub, when water on the blade drops below half way, I'll get an email message from Vegecloud.com, the free agricultural cloud website, letting me know my plant needs water. (Note VH400 and VegeHub are not included, but can be bought from our website.)
3D Print Your Ultimate Plant Cloning Cup For Free
You can print your own, by downloading the files here -> The Ultimate Plant Cloning Cup STL Files
Over the next 3 days starting 9/14/2023, if you pay for shipping, we'll print and send you one for free, while supplies last. The limit per customer is 1 for this offer.
Vegetronix Agricultural Building Blocks
We provide modular building blocks that can be combined to create agriculture applications. With these building blocks, you can create systems that will monitor and automate your gardens, whether they be in a greenhouse, home or office.
We Want you to be Happy
Ordering is easy and low risk. Since we build our own products at our factory, all of our products are in stock. When you place your order from our website, it will ship same day from our factory, and you'll have it in your hands in just a couple of days. We ship to nearly EVERY COUNTRY in the world.
If you aren't amazed and delighted by your new Ultimate Plant Cloning Cup, return it for a refund within 30 days.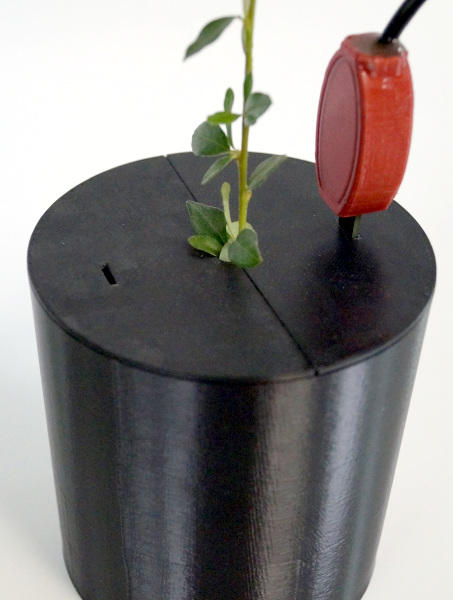 The Ultimate Cloning Cup with VH400 Used as a Water Level Sensor.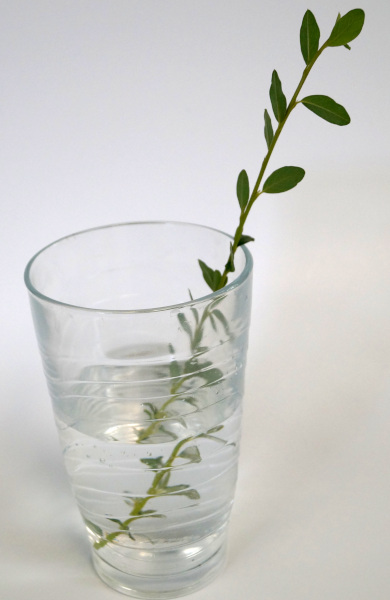 Don't be a Luddite. Light from glass cups impedes root development,and promote algae growth.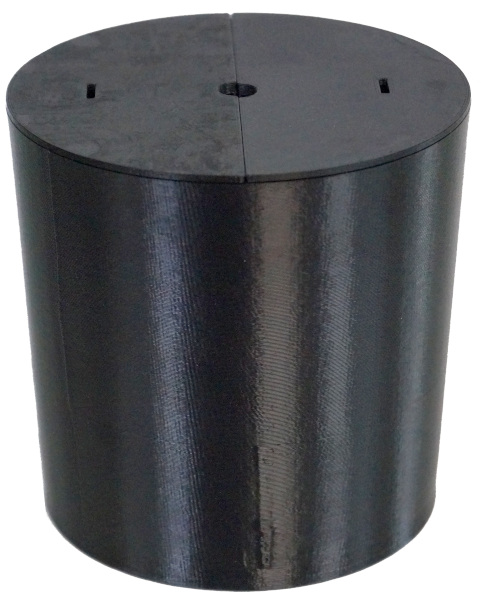 The Ultimate Cloning Cup Kit
The Ultimate Plant Cloning Cup Pricing and Ordering Info
We ship to nearly EVERY COUNTRY on the planet, directly to you from our factory.
99% of orders ship same day.
ORDER NOW FROM OUR WEBSITE STORE
Part Number
Description
Price
Purchase
CLONE_CUP
The Ultimate Plant Cloning Cup
Order Now
The Ultimate Plant Cloning Cup Specifications
| | |
| --- | --- |
| Maximum Branch Diameter | 8 mm |
| Material | 3D-Printed PETG |
Instructions
Fill the cup with water, cut the desired branch, and strip back the leaves by about 10cm (4"), dip the cut part of the branch into root growing hormone, and insert the branch into the cup so that it is vertical. Place on a window sill with good light.
How to Get Started
The best way to get started is to order a few sample Ultimate Plant Cloning Cups and try them out in your application.
Order Now