Replacement AquaPlumb Sensor Wire Buy Now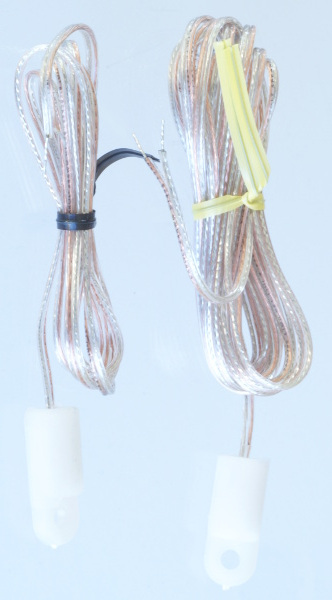 Standard replacement sensor wire for the AquaPlumb® comes in two lengths 1 meter, and 3 meter. Please note, that this sensor wire ONLY works with AquaPlumb water level control units.
If you need to monitor liquid level of hot fluids, use our high temperature sensor wire for AquaPlumb® water level sensors.
Other Vegetronix Products of Interest

AquaPlumb® Sensor wire includes: sensor wire and sensor wire clamp.
AquaPlumb® Sensor Wire Pricing and Ordering Info
We ship to nearly EVERY COUNTRY on the planet, directly to you from our factory.
99% of orders ship same day.
BUY NOW FROM OUR WEBSITE STORE
AquaPlumb® Sensor Wire
Part Number
Description
Price
Purchase
APLUMB-WIRE1
1 Meter Replacement Sensor Wire for AquaPlumb
Buy Now
APLUMB-WIRE3
3 Meter Replacement Sensor Wire for AquaPlumb
Buy Now
Contact us for volume pricing information.
Frequently Asked Questions - FAQ
Can I use this sensor wire without a controller board.

No, the controller board is where the magic happens.
Water Level Sensor Videos
How To Calibrate the AquaPlumb®
Buy Now