AquaPlumb High Temperature Sensor Wire Buy Now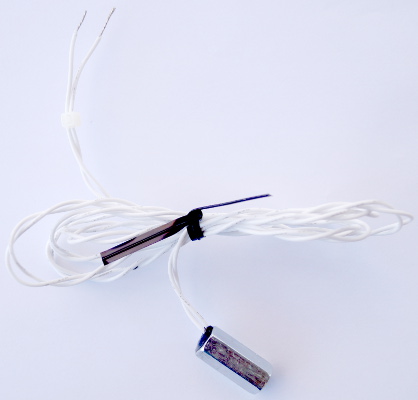 High temperature sensor wire used with the AquaPlumb® water level sensor allows you to monitor liquid levels of hot fluids up to 200°C (392°F). The sensor wire insulation is made of FEP (Fluorinated Ethylene-Propylene), and the end is sealed with a 1/4-20 x 7/8" hex coupling nut, which can be bolted to the bottom of a container, or mounted to the end of a stick, or pipe. The inner conductor is 24 gauge wire.
The high temperature sensor wire for the AquaPlumb® comes in two lengths 1 meter, and 3 meter. Please note, that this sensor wire ONLY works with AquaPlumb water level control units.
Other Vegetronix Products of Interest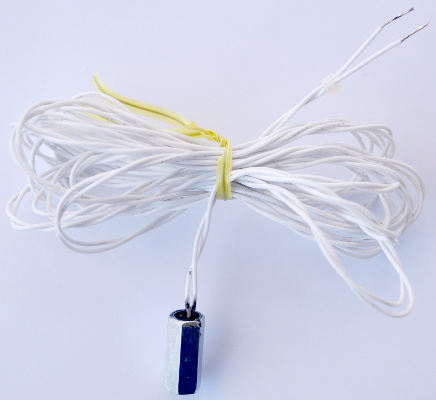 AquaPlumb® High Temperature Sensor wire with 3 meter length.
AquaPlumb® High Temperature Sensor Wire Pricing and Ordering Info
We ship to nearly EVERY COUNTRY on the planet, directly to you from our factory.
99% of orders ship same day.
BUY NOW FROM OUR WEBSITE STORE
AquaPlumb® Sensor Wire
Part Number
Description
Price
Purchase
APLUMB-WIRE1-HT
1 Meter High Temperature Sensor Wire for AquaPlumb
$14.95
Buy Now
APLUMB-WIRE3-HT
3 Meter High Temperature Sensor Wire for AquaPlumb
$29.95
Buy Now
Contact us for volume pricing information.
Frequently Asked Questions - FAQ
Can I use this sensor wire without a controller board.

No, the controller board is where the magic happens.
Water Level Sensor Videos
How To Calibrate the AquaPlumb
®