VG-DARK Darkness Sensor Buy Now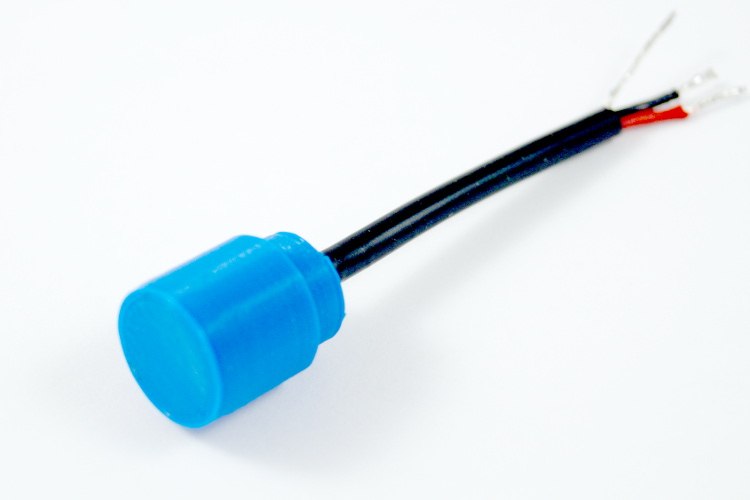 The VG-DARK is a highly sensitive light sensor, which will saturate with very low levels of light. It is primarily used as a darkness sensor that will trigger a VegeHub WIFI Sensor Hub when there is light. It can be used to detect sunrise or sunset. It can be installed in a cabinet or dark room, and be used to detect when a door has been opened letting in light.
Because it is designed to saturate with low levels of light, it's not recommended for use as a general purpose light sensor. For a linear, general purpose light sensor see our LT150 Light Sensors
VegeHub WiFi Sensor Hub - Applications
Crop Steering.
Sunrise or sunset detector.
Cabinet door detector.
Dark room alarm.
Greenhouse Automation.
VegeHub WiFi Sensor Hub - Features
Easily integrates with the VegeHub WIFI sensor hub.
Low Power
Easy to mount and compact.
Uses internal voltage Regulator.
Other Vegetronix Products of Interest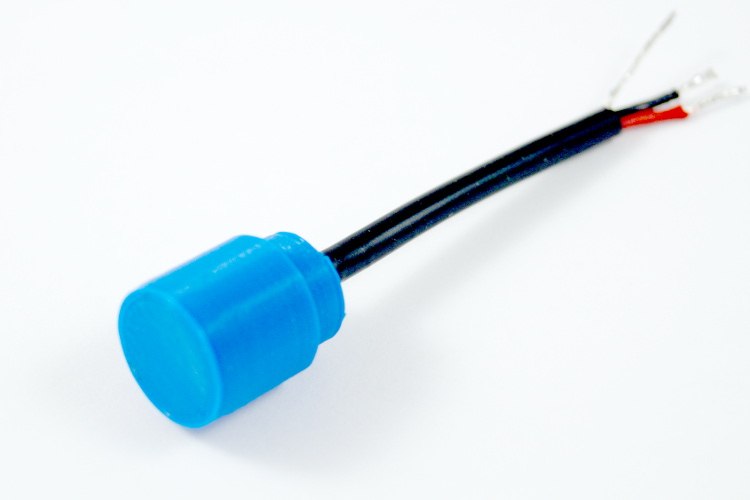 Pricing and Ordering Info
We ship to nearly EVERY COUNTRY on the planet, directly to you from our factory.
99% of orders ship same day.
BUY NOW FROM OUR WEBSITE STORE
Part Number
Description
Price
Purchase
VG-DARK
Darkness sensor.
Buy Now
Contact us for volume pricing information.
VG-DARK Darkness Sensor - Specifications
| | |
| --- | --- |
| Power consumption | 4uA at 9V. |
| Supply voltage | 4 to 24V supply |
| Dimensions | See drawing below. |
| Output voltage range. | 0 to 3.0V |
| Operational temperature | -40°C to 85°C |
| Cable Length | 3" (6cm) |
| Enclosure Material | 3D Printed PLA. |
VG-DARK Darkness Sensor - Dimensions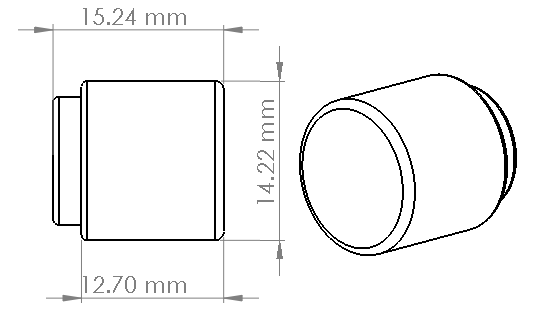 VG-DARK Darkness Sensor Wiring Table
| Wire Color | Description |
| --- | --- |
| Red | Positive Terminal: 3.5V to 20 VDC. |
| Black | OUT: (Non-Linear: 0 to 3V where 0V is Dark) |
| Bare | Ground |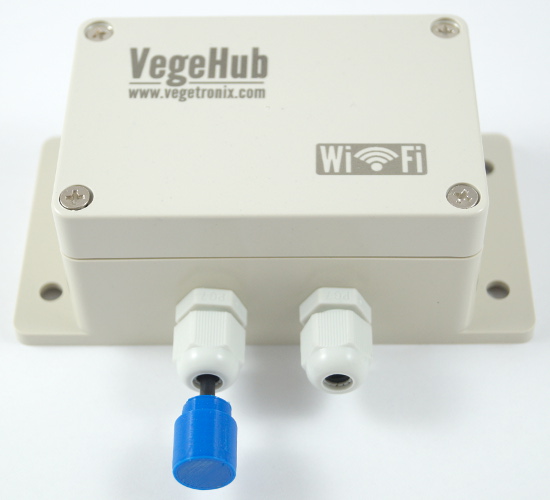 Darkness Sensor with VegeHub. (VegeHub is sold separately.)
VG-DARK Darkness Sensor - Setup with VegeHub
Use the following VegeHub Settings with the Darkness sensor.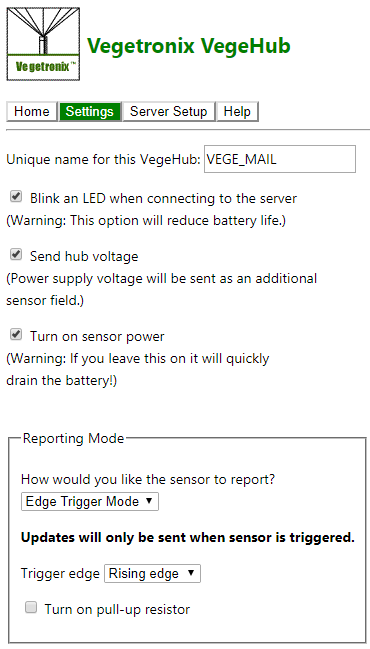 Buy Now