Protect your electronics in a rugged waterproof box Buy Now
Extra Large Water Proof Box
Waterproof Rating: IP67

Transparent Lid

Dimensions: 158x91x46 mm

Rugged Waterproof ABS Case

Easy to Mount Flanges

Rugged Waterproof ABS Case
Features
Low cost.
Rugged case.
Transparent lid.
Applications
Create water tight electrical boxes.
Crop Steering.
Large Water Proof Box Details
This extra large box is perfect for making your electronics projects waterproof and safe for outdoors.
The lid has an embedded silicone gasket, and when screwed to the base with the 6 screws the seal is very tight. The flanges make it easy to mount anywhere. Comes with gasket and 6 screws.
We also sell a variety of cable glands which allow you to pass cables into the box and maintain a water tight seal and provide strain relief.
We also sell a small water tight box , and medium sized box.
We Want you to be Happy
Ordering is easy and low risk. Since we build our own products at our factory, all of our products are in stock. When you place your order from our website, it will ship same day from our factory, and you'll have it in your hands in just a couple of days. We ship to nearly EVERY COUNTRY in the world.
If you aren't amazed and delighted by your new Extra Large Water Proof Box, return it for a refund within 30 days.
Large Water Proof Box Pricing and Ordering Info
We ship to nearly EVERY COUNTRY on the planet, directly to you from our factory.
99% of orders ship same day.
Large Water Proof Box Specifications
| | |
| --- | --- |
| Dimensions | 158 x 91 x 46 mm, See below |
| Color | Beige |
| Screws | Quantity 6: M4 x 13mm x 0.7mm |
| Waterproof Rating | IP67 |
| Box Material | ABS |
Dimensions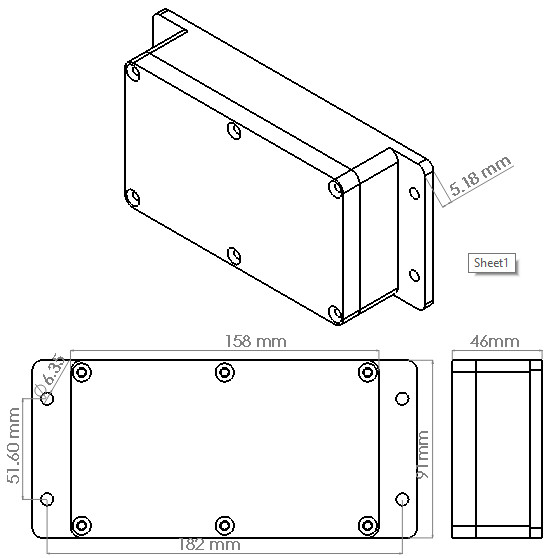 External Dimensions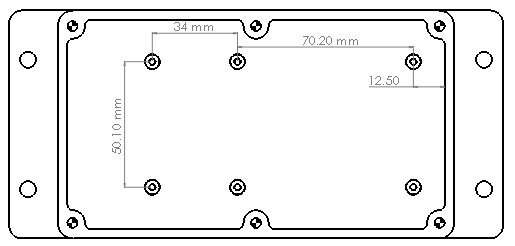 Internal Dimensions
Buy Now