Universal Door and Gate Sensor Buy Now
Universal Door and Gate Sensor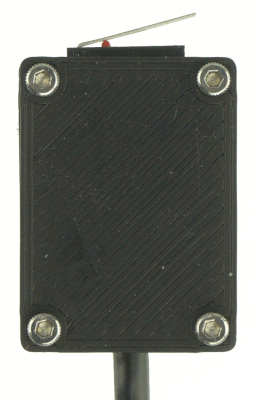 Highly Sensitive Limit Switch
Lever Can Flip 180°
Configure for Normally Open/Close

Easy to Mount Adhesive Tape on Back

Contact Closure Output
Comes With 24" (60cm) Cable

Highly Sensitive Limit Switch
Configure for Normally Open/Close
Easy to Mount Adhesive Tape on Back
Comes With 24" (60cm) Cable
Get Notified when You have Mail
(75 Second Video)
Universal Door and Gate Sensor Features
Easily mounts to any door or gate with included tape.
Easily integrates with our VegeHub WiFi Sensor Hub.
Low cost.
The small size makes it unnoticeable.
Can be configured as normally open, or normally closed.
The internal limit switch can be rotated 180 degrees to match any door configuration.
Universal Door and Gate Sensor Applications
Crop Steering.
Mailbox detector.
Detect when your livestock gates have been left open.
Detect open windows and doors.
Universal Door and Gate Sensor Details
Prevent theft and loss of livestock with a universal door and gate sensor. Detect when any door or gate is opened in your house, yard or your farm.
Get Emails and Text Alerts
When used with our WiFi Sensor Hub you can get email or text notifications of when doors are opened or closed, warned if livestock gates are left open, or even tell you when your mail has arrived when used as a mailbox sensor.
Universally Configurable
The VG-SWITCH is a conveniently packaged contact closure limit switch, which can be easily mounted with it's adhesive tape, or with screws. It can be configured as normally open or normally closed, by swapping the position on an internal jumper. Likewise the direction of the trigger bar can be rotated 180 degrees, so that it can be mounted to any side of a door or gate. It is enclosed in a 3D printed environmentally friendly PLA enclosure, and includes a 24 inch (61cm) cable.
We Want you to be Happy
Ordering is easy and low risk. Since we build our own products at our factory, all of our products are in stock. When you place your order from our website, it will ship same day from our factory, and you'll have it in your hands in just a couple of days. We ship to nearly EVERY COUNTRY in the world.
If you aren't amazed and delighted by your new Current Loop Translator, return it for a refund within 30 days.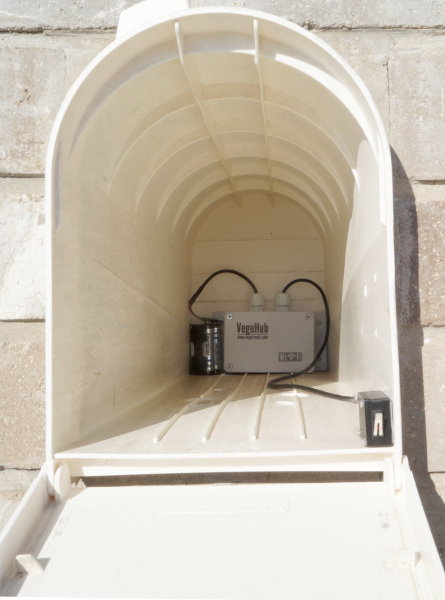 When used with the VG-HUB, you can detect when mail has arrived.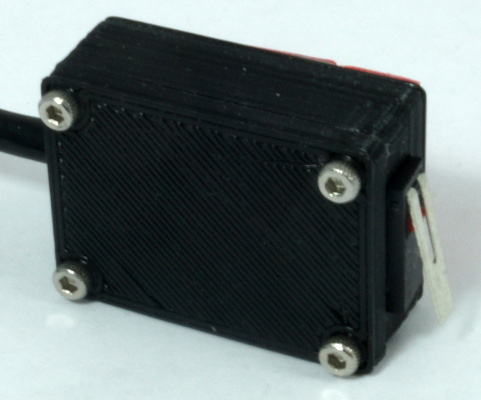 VG-SWITCH - Door and Gate Sensor Ordering Info
We ship to nearly EVERY COUNTRY on the planet, directly to you from our factory.
99% of orders ship same day.
BUY NOW FROM OUR WEBSITE STORE
Part Number
Description
Price
Purchase
VG-SWITCH
Universal door and gate detector sensor
Buy Now
Contact us for volume pricing information.
Other Vegetronix Products of Interest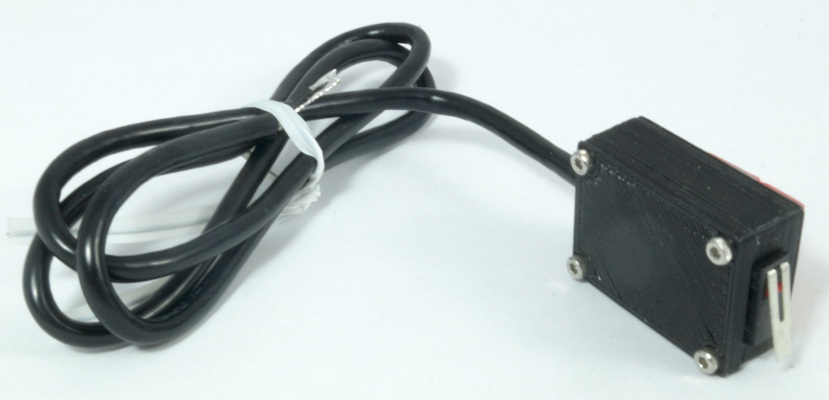 VG-SWITCH - Specifications
| | |
| --- | --- |
| Dimensions | See drawing below. |
| Operational temperature | -40°C to 85°C |
| Cable Length | 24" (61cm) |
| Enclosure Material | Environmentally friendly PLA. |
Universal Door and Gate Sensor Dimensions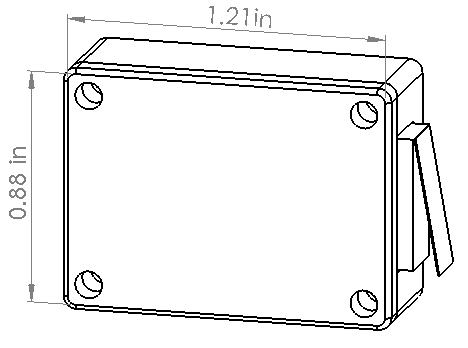 Universal Door and Gate Sensor - Configuration
The contacts of the switch can be changed between normally open and normally closed, by removing the 4 screws and opening the enclosure, and sliding the jumper to the appropriate terminals. Likewise the limit switch can be rotated 180 degrees when the enclosure is opened. The actuator should be configured such that it is parallel to the movement of the door.
Universal Door and Gate Sensor - Setup with VegeHub
Use the following wiring table to connect the door sensor to a hub.
| Terminal Block Pin | Wire Color | Description |
| --- | --- | --- |
| 1 | NO CONNECTION | VOUT |
| 2 | Black | OUT |
| 3 | Bare | GND |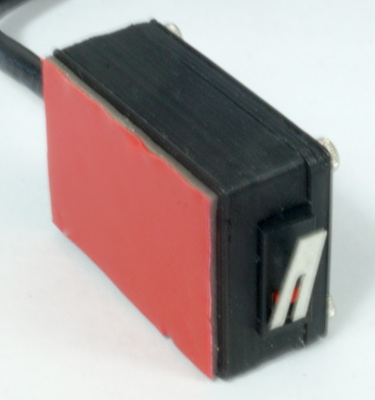 Mount Anywhere with Sensor's Adhesive Tape.
Buy Now